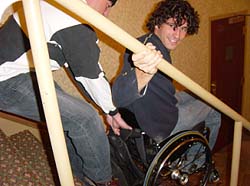 This is from the website of Christian, a T8 para who does just about everything in his chair. He's also unbelievably hot.
Link: http://www.cripcollege.com/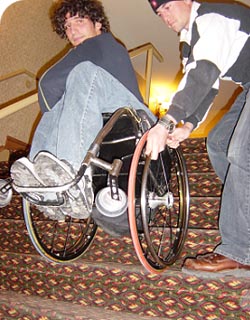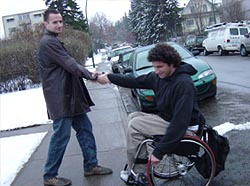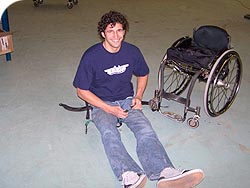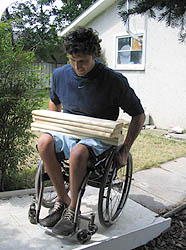 Disclaimer: I posted these photos because I think they are great. I am not getting any money from this. If one of these photos belongs to you and you don't want it on the site, just email me (paradevo@yahoo.com) and I'll take it down immediately. I've included links to the sites where I found each image.