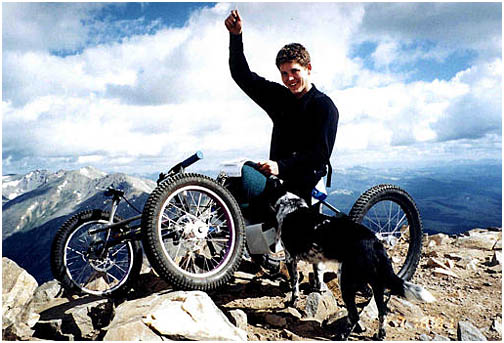 Keegan Reilly, from Soldotna, Alaska, celebrates after scaling the summit of Mount Elbert, the highest mountain in Colorado, in this July 2001. Paraplegic mountaineer Reilly lost the use of his legs in a car accident but still sets his sights high. On Monday, Sept. 1, he embarked up the lava-strewn slopes of Mount Fuji, literally pulling himself up the summit in a bid to make the first legless ascent of the 12,385-foot peak.
Link for more photos and the full story: http://web.venturacountystar.com/special/climb/climb01.jpg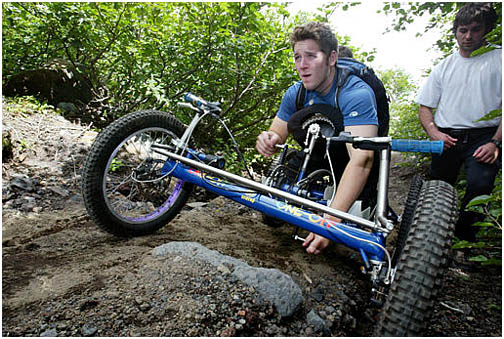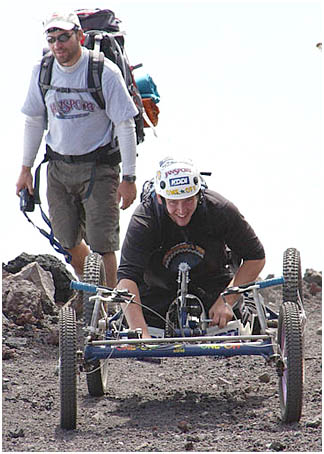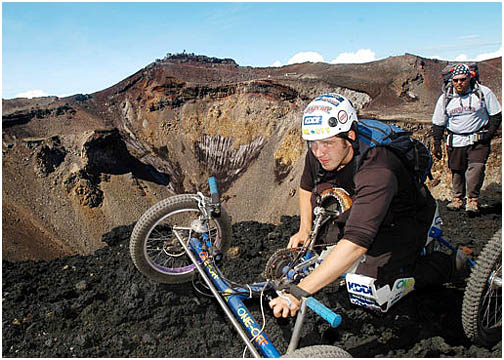 Disclaimer: I posted these photos because I think they are great. I am not getting any money from this. If one of these photos belongs to you and you don't want it on the site, just email me (paradevo@yahoo.com) and I'll take it down immediately. I've included links to the sites where I found each image.